Benefits of Steel Fabrication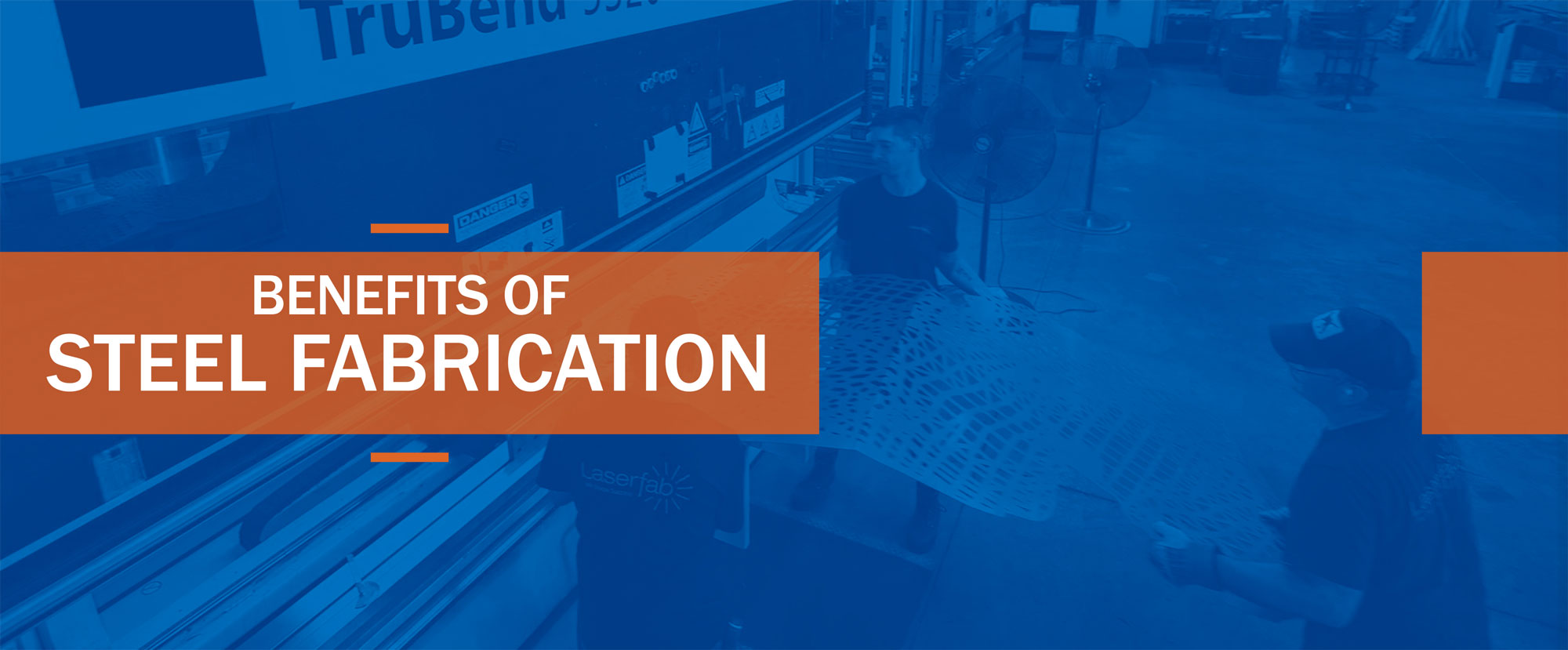 What is Stainless Steel?
Stainless steel is an alloy of iron and chromium, coming in 60 varieties, or "grades." The minimum 10.5% chromium produces a thin, invisible layer of oxide on the surface of the steel called the "passive layer." This layer allows the stainless steel to be corrosion-resistant, healing in the presence of oxygen.
Reason to Use Stainless Steel Fabrication
The nature of stainless steel lends numerous advantages to steel metal fabrication over other materials, including the following:
Long-Term Value: While the high upfront cost of stainless steel may be offputting for people who aren't experienced with the material, the longevity and long-term value this material provides are unparalleled. This maintenance-free material allows designers and engineers to focus on design and production without considering maintenance in the process.
Versatile: Because it is available in so many grades with specific qualities, stainless steel can be used in a huge range of applications. From cooking supplies to surgical instruments to airplanes, stainless steel is used everywhere to meet a variety of strength and corrosion-resistance needs.
Heat Resistance: The resistance to fire and heat exhibited by stainless steel also adds to its long-term value and versatility. Specifically, high chromium and nickel alloy grades are particularly heat resistant, making them perfect for applications like boilers, valves and heat exchangers.
Corrosion Resistant: Stainless steel is resistant to corrosion due to its oxide layer. With this layer, it retains its surface quality in nearly any setting, contributing to the material's long-term value.
Easy Fabrication: Provided that your fabrication company is using the latest in modern technology and equipment, fabrication should not be a problem with stainless steel. Most modern stainless steel fabricators can carry out cutting, welding, and everything in between with ease, provided they're not using outdated equipment.
Recyclable: With an increasing emphasis being placed on sustainability, environmental-friendliness, and ethical resource management, the recyclability of stainless steel has become an enormous benefit. Stainless steel is often recycled, and today, over 50% of stainless steel comes from previously melted stainless steel scraps. This helps keep steel waste to a minimum.
It's easy to see how the pros of steel fabrication far outweigh the cons, especially if you are considering steel for its long-term value.
Contact Laserfab
Interested in learning more about the advantages of steel metal fabrication? Explore Laserfab and discover how our extensive experience in stainless steel manufacturing can help you maximize these benefits! Learn more about our metal fabrication services today!